'What information consumes is rather obvious: it consumes the attention of its recipients. Hence a wealth of information creates a poverty of attention, and a need to allocate that attention efficiently among the overabundance of information sources that might consume it.'

Herbert A. Simon. Nobel Laureate Economist
Bird flu reported
in
Romania and Turkey
"If the Romanian cases turn out to be the deadly H5N1 virus, it would be the first evidence the strain has spread to Europe from Asia, where it has killed 65 people and millions of birds since 2003.
Experts fear the H5N1 virus could mutate into one which spreads easily among humans, creating a pandemic that might kill millions."

Pilot killed in
Winnipeg plane crash
('the plane was carrying small amounts of frozen influenza and herpes viruses')
"The Cessna was owned by Morningstar Air Express of Edmonton and was under contract to Federal Express. In its cargo were six half-millilitre vials of virus samples
being sent to Thunder Bay for research, FedEx spokeswoman Karen Cooper said from Toronto.

Although the samples were labelled dangerous goods, they were not considered hazardous at the crash site since all the cargo was destroyed in the blaze, she said.
"We have nothing left of anything."

"It's not the first time infectious agents have been involved in transportation accidents in Winnipeg.
Last March, a FedEx van delivering a shipment of anthrax to the city's national virology lab was struck by another vehicle. None of the specially packed containers in the van broke."
"Winnipeg's fortress of deadly disease"
CBC
"Winnipeg's new virology lab – administered by Health Canada – cost $172 million and took 10 years to design and build. It took two years alone to build the concrete box that encloses the Level-4 lab. They waited a year for the massive, monolithic concrete to dry, then covered it with 30 coats of special paint, then covered the walls and floor with a layer of epoxy 7.5 centimetres thick."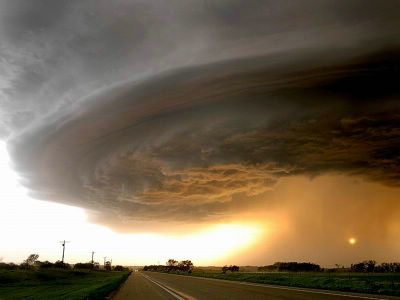 US scientists resurrect deadly 1918 flu
"In a surprise announcement, scientists in the US say they have recreated the influenza virus that killed at least 50 million people in 1918, and they have infected mice with it
."

I hope the 'authorities' watch their new "bird flu" more closely than they did

their Anthrax in 2001.



I'm feeling better already!




Martial Law and the Avian Flu Pandemic


"Why all of a sudden is avian flu on the presidential agenda?"


When local media reports that CNN is in town, you know we are in trouble...
Death toll from mystery illness in Toronto now 16
"Despite the increasing death toll, which officials said could still climb higher, Toronto's medical officer of health, Dr. David McKeown told a news conference on Wednesday the outbreak is winding down."

Seniors died of Legionnaires' disease: 'official'
Legionellosis is an infection caused by species of the bacterium Legionella

With "mystery" viruses floating around it looks like it's a bad time to be a vampire in Toronto.


Attacker who fed on victims' blood sentenced




Python Bursts After Trying to Eat Gator
Hang on to your humanity! Rules for the sadistic occupiers...
U.S. Senate imposes restrictions on prisoner treatment
(Too Late)
Wal-Mart Turns in Student's Anti-Bush Photo, Secret Service Investigates Him

"I didn't believe him at first.
But they had come into my room when I wasn't there and had taken his poster, which was in a stack with all the others."
At the end of the meeting, they told her the incident "would be interpreted by the U.S. attorney, who would decide whether the student could be indicted..."
Having given up on finding Osama bin Laden, the machinations of the "War on Terror ©" focus on angst-riddled teens.
Are they with you or against you?

O.M.G. - WHY?

A cow kills two attacking pitbulls -
(graphic)